Bayesoft.com About Us
---
---
Bayesoft.com is owned by The Statistician Ltd., a statistical consulting firm in Calgary, Alberta, Canada specializing in Excel-based Bayesian analysis.

Company history
Gerry LaBute started The Statistician in 1996, the year he also started studying for an M.Sc. in statistics at the University of Calgary. Its first client was The Advisory Group which was a market research firm Gerry was working for. The company incorporated in 2000.
The company's first website, launched in 1999, was mathwizz.com. The purpose of the site was to help students with basic math skills. The site was sold in 2011 (and is still running). The company then created StatLtd.com which is now Bayesoft.com.
Biographies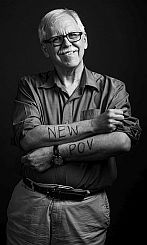 The chief statistician of The Statistician Ltd., Gerry LaBute, was born in Windsor, Ontario, Canada where he earned a B.A. in English from the University of Windsor.
Before Gerry was a statistician, he was a typesetter and learned his trade as a monk with the Society of St. Paul on Staten Island, New York. When life as a brother proved not for him, he moved to Calgary in 1980 with his printing skills. However, desktop publishing took over typesetting and Gerry needed a new profession. He enrolled at the University of Calgary in 1992 as a computer science major but soon discovered he was better suited to statistics. He proceeded to earn his B.Sc. and M.Sc. degrees, both in statistics, from the University of Calgary.
Gerry taught introductory statistics at the University of Calgary and Mount Royal University in Calgary. He is the co-author of Elementary Statistics 3rd Canadian edition by Triola/Goodman/Law/LaBute available at amazon.ca. His primary research interest is the application of Bayesian statistics to marketing problems.
For fun, Gerry likes doing things that keep the grey matter going: daily fix of Sudoku, Decodeaquote and Jumble.
His favourite quote is by Jesus of Nazareth: Love your enemies; do good to those that hurt you, pray for those who persecute you.